Manawatu Security Fencing Ltd
Services
Commercial Fencing Services
Gates and Automation Services
Residential Fencing Services
School Fencing Services
Address
Manawatu Security Fencing Ltd
PO Box 5366
113 Keith Street
Palmerston North
Manawatu <em><strong>Security Fencing</strong> </em> Ltd
M.S.F.L is a privately New Zealand owned company, owned by Grant and Jan Davis. Based in Palmerston North, M.S.F.L provides specialist design, manufacturing, installation and servicing of a broad range of fencing and gate solutions for clients through out New Zealand.
With over 20 years of experience, M.S.F.L was established in 1995 as Manawatu Security Fence Systems Limited, it was taken over by the present company directors in April 2005 and has changed its name to Manawatu Security Fencing Limited.
Our staff of 10-15 are trained for the industry, completing a comprehensive health and safety training schedule, are first aid certified and pass police security clearance checks.
M.S.F.L is the market leader for security fencing and automated gates in the middle to lower North half of the North Island. It is an experienced and well respected company which competes for work in a highly competitive market.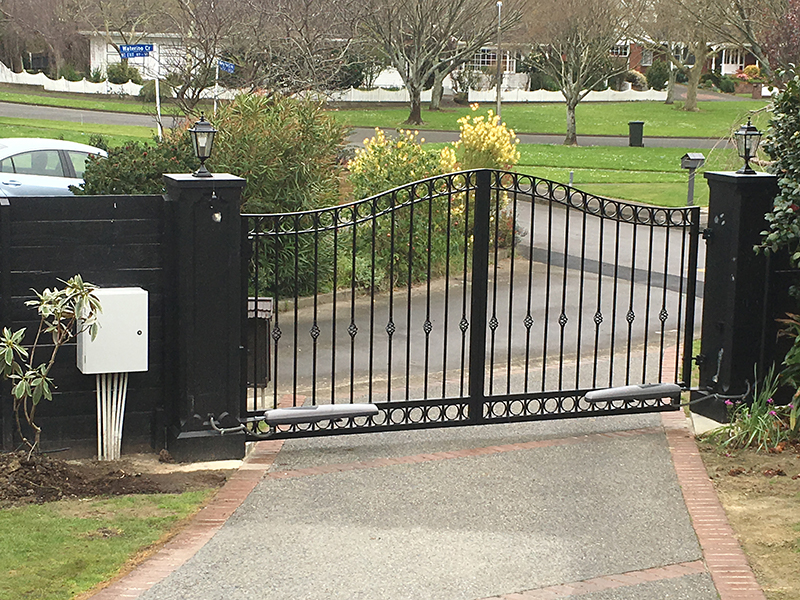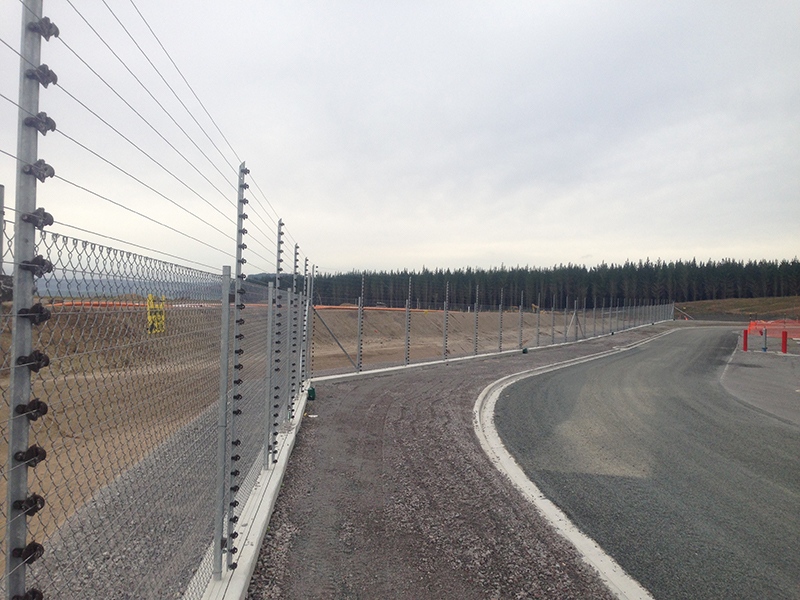 Security Fencing & <em><strong>Automatic Gates</strong> </em>
01 Fencing - all kinds, nothing too big or too small
Industrial/Commercial – security fences, alarm monitored power-fences, stock fences, stock cages, pallet racking safety netting
Schools & Kindys – repairs, upgrades, child-safe compliant solutions
Government/Public sector – high-spec fencing as required (nationwide). We are preferred accredited suppliers for : Opus International/Transpower, Spotless Services – NZDF & MoJ, PNCC, Downer and many other large corporate organisations.
Residential – timber, iron, panel, pool, colour steel, wind breaks
<strong>02</strong> Gates
Commercial/Industrial heavy-duty gates and gate automation
Wrought iron, panel fencing, timber

Installation and servicing of automatic gates for both residential and commercial.

Vehicle read barrier arms, turnstiles

Residential custom-made gates, fully designed and manufactured in our warehouse.
<strong>03</strong> Temporary Fencing
We have a massive stock of a range of temporary panels in different sizes, available for hire, along with the necessary accessories.

We can deliver & set up for you, or supply only.

Short and long term rates.
04 Repairs and Engineering
Fence repairs – any kind including stock fences, and after hours securing of sites.

Material/stock cages, security cages

Bollards, handrails, walkways, vehicle rails, bike racks, goal-posts

Cowsheds, farm equipment repairs, fully mobile welding plants + our farming backgrounds means cost effective, practical solutions to repairs and modifications.

Wrought iron fancy work – internal/external balustrades, handrails, signage brackets, adornments

Customising or repairs to trailers, gear racks, horsefloats

Ask us! We can probably help.
Committed to <em><strong>Excellence </strong> </em>
Knowledge and <strong><em>Experience</em></strong>
We have a wealth of knowledge and experience in providing fencing and gate solutions for any type of client, from multi-national firms and Government sectors to residential and farm situations.
Locally <strong><em>Owned and Operated</em></strong>
We are locally owned and operated, and we use quality NZ supplied products. We don't take short-cuts or use inferior products, – our aim is to ensure that your investment decision provides a secure and aesthetically pleasing fence or gate solution for the long term.
Flexible and <strong><em>Well Focused</em></strong>
As a moderate sized, flexible and well focused business, M.S.F.L is well placed to undertake any contract. We hold the necessary professional attributes in order to work for highly regulated jobsites.
Excellent Our <strong><em>Safety Record</em></strong>
Staff complete extensive work and health and safety training; are police checked, hold first aid qualifications, Site Safe Passports, Transpower compliance, Aviation security clearance, Spotless Services Inducted and any other site relevant trainings.